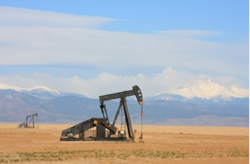 (PRWEB) June 08, 2013
Recently, this blog mentioned that the U.S. supply of recoverable natural gas has increased by 25 percent in the past two years.
It's findings like these that are spurring recent investments in U.S. exploration on the part of oil and gas companies. As one study just found, these companies spent a record $ 185.6 billion on capital expenditures in 2012.
As reported by the FuelFix blog, the Ernst & Young study analyzed 50 large oil and gas companies and found that more than 30 have boosted their domestic capital investment. Specifically, these companies have focused on new techniques for extraction that were once considered too expensive to attempt, according to the article.
"The increased exploration and development spend we're seeing in this year's study speaks to the incredible opportunity unfolding in tight oil from shale formations and the high cost of developing these unconventional resources," said Marcela Donadio, of Ernst & Young.
The article found that this jump in investment is resulting in the creation of more domestic jobs, while also increasing natural gas supplies to the point where prices are steadily falling.
"Everyone wants in and they are paying a premium to play," Donadio added.
However, as the industry steps up its drilling efforts, it is also focused on making the process more environmentally sustainable.
Chem Rock Technologies is one company that is seeking to provide the necessary products to make this happen. Chem Rock develops an environmentally-friendly fracking fluid solution capable of improving performance in well fracture operations and follow-on oil & gas production. As a result, this fluid allows operators to improve their performance.