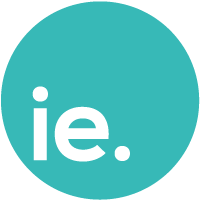 Buenos Aires, Argentina (PRWEB) December 10, 2013
With an interactive and collaborative format, attendees at the Digital Oilfield Innovation Summit will explore many aspects of digital technology within the industry. Discussions will look at how real time decision-making can help improve efficiency within drilling & automation and also reservoir engineering. Not only will the two day summit host 20+ keynote presentations from leading oil & gas organizations, it will bring together executives working with digital technology at all stages of implementation to address the difficulties they face.
Many companies waste up to 15-20% of their drilling budget because of these three main factors; lost circulation, fluid influx and Pack off & drill types. Through educational and innovative workshops, the summit will allow you to go back to the office with key action points that can be executed without delay.
"Technology is developing rapidly and is becoming crucial to efficient asset management. I am intrigued to hear how organisations are implementing new data strategies and real time processes, said Katie Bilton, International Events Director.
This summit hosts an outstanding line up of distinguished speakers, Alfredo Fernandez Sivori, Former CEO, Operations Argentina at Exxon Mobil will be discussing and exploring Driving Growth in Latin America. This keynote presentation will discuss how Latin America is catching up with developed countries with regards to digital strategies and how technology is becoming a key player in meeting energy demands.
Exxon Mobil will be joined by leaders from Shell, GE Oil & Gas, Halliburton, Kuwait Oil Company, YPF and many more, for two days of presentations, interactive workshops and discussions on the future of technology in the oilfield.
For a complete list of speakers, agenda and registration details for the Digital Oilfield Innovation Summit, visit: [http://theinnovationenterprise.com/summits/Digitaloil-BA-2014.